If you like the idea of nootropics but you're just not into taking pills or capsules, what are your options? I've been looking at some alternative products that might be able to provide you with the benefits of potent nootropic ingredients delivered in a different form.
This is where Neurogum comes in.
This novel formulation claims to be a cutting-edge product that is designed to deliver nootropic benefits in a convenient 'take anywhere' form – chewing gum.
So, in the search to find something new, is this really the product we could be looking for? Will it actually do what it claims to do? How is it better than the rest?
From I outside I should say that I am skeptical. The reason is whether you can consume sufficient ingredients within a gum to trigger any meaningful nootropic benefit. But I am up for being persuaded and so give Neurogum my full and honest review. Will I be chewing my way to new and improved brain? Let's see.
First Impressions
Although Neurogum pitches itself as a novel way to take nootropics, I wanted to know how it is really going to measure up against a full-spectrum stack which includes potent ingredients in the right amounts. This is usually the first thing I look for.
The website neurogum.com is full of information so I'm going to quickly take a look around and see what I can learn about the product.
For the artists, the dreamers, the adventurers, and the do-ers, we've always believed that the best version of ourselves starts with the mind. That's why we've dedicated the last 5 years to develop products that help people do more.
This statement is just about broad enough that it will appeal to all-comers, though I can't really decipher what it is they are saying they'll do.
Reading more I discover that the effects from chewing just 1-2 pieces for energy, as needed, are supposedly backed by science. It's the 'synergy' between the active ingredients which creates the boost in attention, energy and clarity.
So far, so impressive and I'm very keen to know more, so I'll continue my research in order to provide the fullest NeuroGum review and really dig into the product information and reviews.
Background on NeuroGum Inc.
The makers of the gum, Kent and Ryan – both athletes and scholars – share a joint belief that they could channel their experiences into discovering the next best thing in nootropics.
Like most people in the field, they wanted to create a product which can provide the 'clean' energy and alertness (like caffeine but without the buzz) of a nootropic to enable those taking it to be in a state of prolonged attentiveness without burnout or 'comedown'. Although they don't come right out and say it, this is the hope of all nootropics, to put you in a state of focus that is sustained and without side effects.
Looking at the competition, the duo felt that the market was already saturated with pills and capsules, so they looked for a different format. They also reached out to funders to raise the capital for their venture. NeuroGum was crowdfunded in just three days. Now there have been over 8 million 'pieces' chewed.
They give 1% of profits back to non-profits and community groups.
NeuroGum comes in two flavors: Enlightenment and Cinnamental.
They also make NeuroMints – energy and focus mints (with the main ingredients being Caffeine and L-theanine, also including vitamins B6 & 12).
NeuroGum Ingredients
Unlike capsules or pills, NeuroGum has a chewing-gum base, therefore some of the ingredients are unusual and different to those I have researched previously.
The 'active' nootropic compounds are: caffeine, L-theanine, spirulina, Vitamin B6 and Vitamin B12.
So, what's inside the NeuroGum formula?
The ingredients of NeuroGum are listed as follows:
L-theanine 60mg
Natural Caffeine (from Green Tea) 40mg
Pyridoxine (Vitamin B6) – 30% daily value
Methylcobalamin (Vitamin B12) – 100% daily value
Monk Fruit
Sorbitol
Gum Base
Stevia
Natural Flavors (Peppermint)
Sucralose
Calcium Stearate
L-theanine – a non-dietary amino acid (not often found in the diet) which is known to act on the brain in a relaxing, but non-sedating effect. Often used in nootropic stacks alongside caffeine, the sedative effect is felt at around 100-200mg servings (source).
Caffeine (Green tea) – the most commonly-taken stimulant, caffeine is usually taken in a 100-200mg daily dose (for focus, mental clarity and sometimes for weight-loss and / or muscle gain) (source).
Green tea is commonly thought of as a 'natural' source of caffeine, similar to coffee, but extracting the caffeine from the tea is likely to remove any additional benefits (such as the EGCG found in green tea catechins). Therefore it is unclean why the source of the caffeine is important.
Pyridoxine (vitamin B6) is an essential vitamin for energy in the body, however it is unclear that supplementation is effective. Doses of 50-100mg are sometimes used for reducing the symptoms of PMS.
Methylcobalamin (vitamin B12) is thought to be involved in cognition and brain function. Vegans and older people are known to often be deficient and a supplement of around 1g is advised in these cases. Studies have involved subjects who suffer cognitive decline (either age-related or due to strokes) and therefore it is unclear what effect supplementation in otherwise healthy subjects has.
Are There Any NeuroGum Side Effects?
If you already have a known sensitivity to any of the ingredients it is worth taking precautions to ensure that you speak with a medical professional before taking this supplement. Existing sensitivities (for example to artificial sweeteners) might lead to side effects such as gastro-intestinal discomfort, diarrhea, bloating.
Does NeuroGum Actually Work?
So, we've established that this is indeed a novel way to take nootropic ingredients, but does it actually work ingesting ingredients in this way?
The research stated on the website for NeuroGum claims that it 'uses ingredients shown to give your brain the boost it needs to function at its best' and that 'buccally absorbed through the mouth, the active ingredients in NeuroGum take effect 5X faster than if taken through drinks or supplements'.
The claim that this is the first gum-based nootropic product that combines caffeine and L-theanine is most likely correct, however the idea that the gum-formulation makes it easier to take – and is more quickly absorbed and therefore more effective – is slightly misleading, in my opinion.
The makers of NeuroGum have been quick to cite research such as this paper on PubMed which states that l-theanine and caffeine together have an effect on concentration, cognitive performance and alertness. There are also two studies cited on buccal administration of caffeine and its effectiveness on concentration but at a 200mg dose. (study one and study two).
Here lies the issue: the amounts in the gum are not likely to be as conclusively effective as the amounts ingested via capsules or pills and therefore it is difficult, without scientific testing, to say whether the dose would be effective.
Interestingly, on their comparison page, they use the following products to show the benefits of chewing NeuroGum: 5-hour Energy, Red Bull, Starbucks coffee (16fl oz). The comparisons are between the caffeine, sugar, calories and price.
Although the ingredients may be similar and comparable, I don't feel this is a fair comparison at all as they are firstly comparing drink-based products that are either high in sugar, high in caffeine or high in price. This is just a point to underline both the marketing ploy of using this comparison and the uniqueness of the gum as it really can't be compared with drinks.
NeuroGum Customer Reviews
The reviews on Amazon offer a range of views so I'm including some here:
A robust alternative to a cup of coffeefive star review
Pricey but works as desired4 stars
experienced no noticeable effects2 stars
not good gum but good customer service from the company2 stars
I get the impression people are likely to try this product once or twice but you are unlikely to adopt it as a daily habit, unlike a cup of coffee for example.
How to Take NeuroGum
The makers of NeuroGum recommend one to two pieces as needed.
Any Money Back Guarantee?
Neurogum as a 30-day 100% money back guarantee. Unopened packs should be returned and must be approved before you receive your money back.
Where to Buy NeuroGum
You can buy NeuroGum at https://neurogum.com/ or on Amazon.
What's the Cost of NeuroGum?
NeuroGum currently costs $21.90 for a one-time purchase of a six-pack (54 pieces).
At $0.40 this is quite a good cost-per-dose product, however remembering that the dosages of the active ingredients are relatively low, you might feel that other products represent slightly better value-for-money.
My Verdict: NeuroGum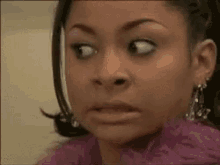 This product really had me confused. I could see how the product came about as it seems to be a natural progression from the caffeine-based 'focus' drink products, but I can't see how this gum would become a daily replacement product. Chewing gum may be a habit for some, but this is a costly version of a chewing gum.
As a nootropic it just doesn't look like it delivers a big enough dose of the powerful compounds I would be looking for.
I could easily get more caffeine from a drink, and I wouldn't need to compromise on calories at all (contrary to the comparison products they have chosen in their marketing).
Sorry NeuroGum, although I like your style, I don't really like the substance.
For me, this niche product misses the mark in terms of a heavy-hit of nootropics (instead I would recommend Mind Lab Pro instead). I'll keep up my search.